Deaths in long-term care homes during the first wave of the COVID-19 pandemic | The APTS asks the Legault government to act quickly in implementing coroner Géhane Kamel's recommendations
May 17, 2022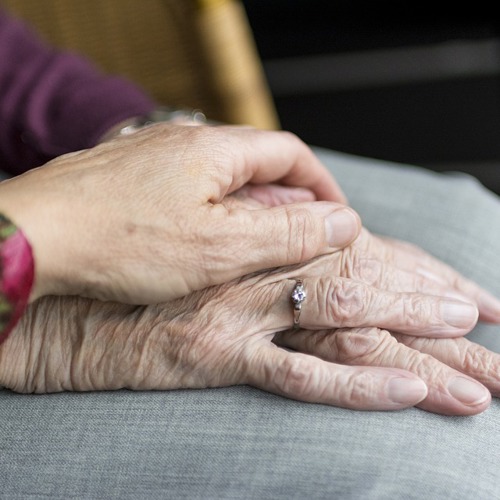 Québec City – Coroner Géhane Kamel's recommendations about the deaths of vulnerable people and seniors in care homes during the first wave of the COVID-19 pandemic have been greeted with great interest by the APTS (Alliance du personnel professionnel et technique de la santé et des services sociaux). The labour union is now asking the Legault government to act quickly in implementing all of Ms. Kamel's recommendations, so that we can be sure that intolerable situations won't happen again.
"Professional and technical employees played a key role during the pandemic, using their expert knowledge throughout unimaginable situations," says APTS 1st vice-president Josée Fréchette.  "Many of our members left their usual responsibilities to come and assist their colleagues, who were facing outbreaks in care homes. These workers knew very well that there was a high risk of them getting the disease, since appropriate protective gear was lacking. They watched helplessly as the health of people under their care deteriorated. Once again, this new report confirms our conclusions about conditions in CHSLDs. The government no longer has any excuse not to act. They owe that to employees, who were powerless and left to themselves. But especially they owe it to the families who lost someone they loved."
Throughout the report, it is clear that Ms. Kamel heard what the APTS had to say when it appeared before her. The union called for an increase in managers advocating for more humane practices in CHSLDs, applying precautionary principles to prevent and control infections, and reinforcing the front line. The APTS welcomes the coroner's recognition of its contribution; at the same time, it reiterates that in order for it to play its full role, there has to be a genuine conversation between the government and representatives of the people employed in the health and social services system.
"Since the beginning of the pandemic, we've held out our hand to the Legault government to establish a structure of cooperation that would make it possible to deploy measures in the best possible way while showing respect for workers' rights," says APTS president Robert Comeau. "The minister of health and social services, Christian Dubé, recently said that a change of culture was needed within the system. It's time to move from words to action."
Psychological support
The APTS is also asking the government to go beyond Ms. Kamel's recommendations by taking steps to provide psychological support for employees who face unimaginably difficult situations during public health emergencies.
"We need to learn from the crisis we've just been through," say Robert Comeau and Josée Fréchette. "The people who worked under these excruciating conditions have emerged scarred and broken. The government must make sure that psychological support measures for workers are accessible and that their funding is commensurate with the trauma these workers have experienced."
The APTS
The APTS (Alliance du personnel professionnel et technique de la santé et des services sociaux) represents more than 65,000 members who play a key role in ensuring that health and social services institutions run smoothly. Our members provide a wide range of services for the population as a whole, including diagnostic, rehabilitation, nutrition, psychosocial intervention, clinical support, and prevention services.