Contract talks | APTS members will be presented the government's global offer
July 14, 2021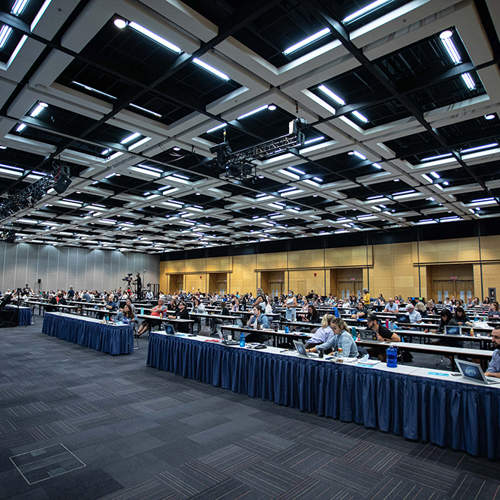 Québec City – At the APTS General Council meeting, union delegates decided to present the government's global offer to all members in special general assemblies, without recommending that it be adopted or rejected. In the delegation's view, the offer falls short of an agreement in principle and is lacking certain elements.
"From the outset, our goal at the bargaining table has been to obtain working conditions that reflect the expertise of health and social services professionals and technicians, to help attract and keep this qualified workforce in the public sector. These improvements would reduce work overload for our members and ensure greater access to care and services for Quebecers. But the offer on the table fails to meet these challenges. It nonetheless contains significant advances that merit the consideration of our 60,000 members," declared Robert Comeau, the APTS interim president.
Union members will receive details on the offer in the coming weeks. They will then meet in special general assemblies in the fall to decide whether to accept or reject the Legault government's offer.
The APTS
The APTS (Alliance du personnel professionnel et technique de la santé et des services sociaux) represents 60,000 members who play a key role in ensuring that health and social services institutions run smoothly. Our members provide a wide range of services for the population as a whole, including diagnostic, rehabilitation, nutrition, psychosocial intervention, clinical support, and prevention services.