Medical imaging personnel gear up for action in the face of Legault's deafening silence
September 08, 2021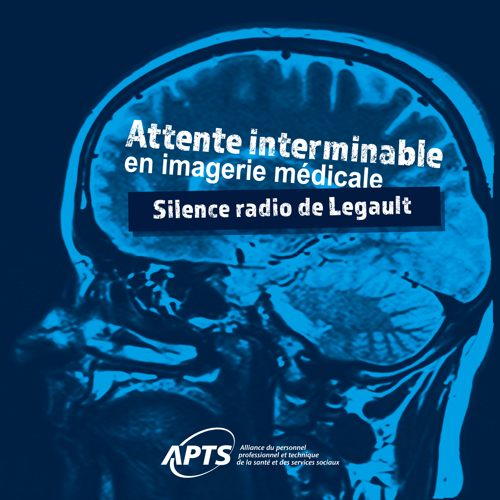 Longueuil – APTS technologists and professionals in medical imaging are calling on the government for better recognition and clear actions to reduce waiting lists and attract and retain personnel.
For the union that represents 5,300 technologists in medical imaging, radiation oncology, nuclear medicine and electrophysiology, the situation is critical. "Employees in medical imaging are exhausted and are buckling under the pressure of work overload. Since the beginning of the pandemic, the government hasn't given them the same consideration as their colleagues working in the same departments and on the same floors," remarked Émilie Charbonneau, vice-president of the APTS. "It's as if the government has decided to turn a blind eye to the situation. Money is always available when it comes time to offer lucrative contracts to the private sector. But when it's a question of improving public services to provide Quebeckers with quality care, the government can't find a cent."
In early 2021, health and social services minister Christian Dubé authorized public-sector facilities to turn to private clinics to reduce their waiting lists. But given the staffing shortages in examining rooms in the public system, nothing has changed. The work overload caused by labour shortages, and the CAQ government's conscious disregard for these professions and refusal to give them due recognition have only made the situation worse. "There's a simple solution: to attract and retain employees, you have to recognize and value their professions, particularly by offering financial incentives. It's high time that the valuable role of medical imaging in our healthcare system be recognized," concluded Émilie Charbonneau.
The APTS
The APTS (Alliance du personnel professionnel et technique de la santé et des services sociaux) represents 60,000 members who play a key role in ensuring that health and social services institutions run smoothly. Our members provide a wide range of services for the population as a whole, including diagnostic, rehabilitation, nutrition, psychosocial intervention, clinical support, and prevention services.