Laurent Report, one year later: still no real push to set the course straight
June 14, 2022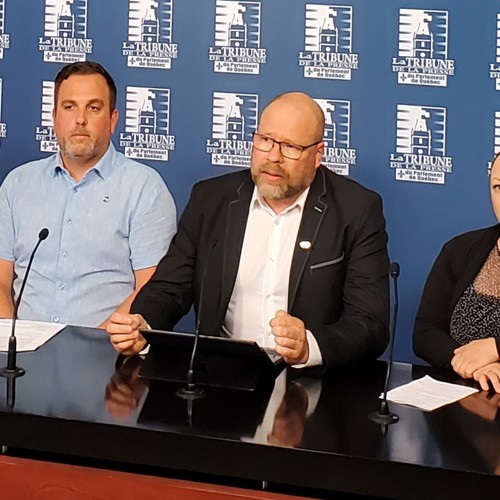 Québec City – More than a year has gone by since the special commission on children's rights and youth protection tabled its findings (the Laurent report). And yet, the APTS (Alliance du personnel professionnel et technique de la santé et des services sociaux) observes that very little – or nothing – has changed on the ground. Everyone's intentions are good, but a chronic lack of personnel is making the situation worse in many places, and this is making it more and more difficult to both attract employees and, especially, convince them to stay.
"The work carried out by youth protection authorities and youth workers is phenomenal – they're making miracles happen every day," says APTS president Robert Comeau. "And yet, the fact is that things are changing much too slowly, when they're even changing at all. Some places have reached the breaking point. The storm is still raging, and too many people have fallen overboard. The APTS is taking stock today not to assign blame, but to find solutions. The government needs to set the course straight. That's what we've been demanding for more than three years, and that's what needs to happen to restore the situation and bring us to calmer waters."
The situation is particularly alarming in Montréal, Mauricie–Centre-du-Québec, Montérégie, Estrie and Saguenay–Lac-Saint-Jean, where lack of personnel is a chronic problem and the number of incident reports has exploded over the past months. Mylène Deraspe, a youth worker at the Drummondville youth centre, is seeing her colleagues drop like flies for lack of anyone to replace them.
Deraspe was employed in Montérégie and Chaudière-Appalaches before moving to Drummondville. She speaks from the heart: "Working in youth protection is an excruciatingly painful double bind," she says. "Holding the youth centres together is just so difficult, but we can't abandon the children. So we work overtime, sometimes at night when we have to. Sometimes we end up neglecting our own families. It's heartbreaking, and at some point, we're forced to put one knee to the ground. Or both."
"There's a worrying situation in Mauricie–Centre-du-Québec because in some cases, teams are understaffed by close to 60%," says Sébastien Pitre, APTS officer for youth centres. "And in Montréal, it's an absolute disaster. Assessment/referral teams at Batshaw Youth and Family Centres – they're part of the CIUSSS Montréal West Island – are functioning with 12 people where there should be 26. The Centre jeunesse de Montréal had 300 vacant positions in February. In the Saguenay–Lac-Saint-Jean, youth protection authorities are going to open a fifth overflow unit because there aren't enough foster families, and they're already planning a sixth unit because they have an unprecedented number of incident reports – 250 – that need to be handled. Things are just as bad in Estrie: 700 people on the waiting list, and 50 youth workers who've quit since January. In Montérégie, the need is so great that the CISSS would have to open a new rehabilitation centre to handle it. Children are eating frozen dishes and instant soups because there's no kitchen in their unit."
Solutions do exist
The APTS argues that we can't deny the problem; instead, we need to tackle it head-on. Joint structures need to be established with youth protection authorities so that managers and youth workers can cooperate to avoid pitfalls. Joint structures are also needed at the government level so that union representatives and civil servants can work together to find flexible measures that will be compatible with employee work contracts. Holding exchanges upstream is a way of reducing irritants, and measures could then be deployed more quickly throughout Québec.
"Solutions do exist!" exclaims Robert Comeau. "Look at all the projects presented by youth protection authorities, working with local teams, under the letter of agreement that we negotiated with the government. There were so many that the money provided under the agreement barely covers half of them. Now's the time to innovate and try new ideas. Let's be ambitious. This is for our children. We need to think big! At this point, what else can we do?"
The APTS
The APTS (Alliance du personnel professionnel et technique de la santé et des services sociaux) represents more than 65,000 members who play a key role in ensuring that health and social services institutions run smoothly. Our members provide a wide range of services for the population as a whole, including diagnostic, rehabilitation, nutrition, psychosocial intervention, clinical support, and prevention services.