Bill 15: An Act to amend the Youth Protection Act and other legislative provisions | APTS will act as a watchdog for the Laurent Commission's "recommendactions"
December 01, 2021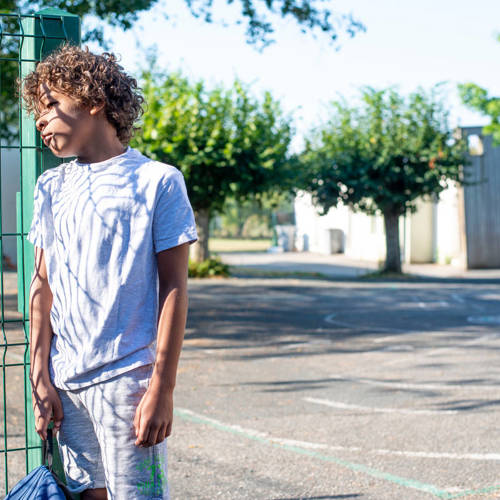 Longueuil – The APTS (Alliance du personnel professionnel et technique de la santé et des services sociaux) will closely scrutinize the bill tabled today by Minister Lionel Carmant to amend the Youth Protection Act, which youth workers have been eagerly awaiting. And it will pay just as close attention to the plan presented at the press conference, to implement the "recommendactions" of the Special Commission on the Rights of the Child and Youth Protection, headed by Régine Laurent. The union nonetheless decries the fact that it was excluded from the process by the provincial director of youth protection, even though these matters have a direct bearing on its members' conditions of practice.
"Setting up recommendactions can't be done unilaterally, without the help of those representing youth protection workers, as the Laurent Report indicated. We have been asking for months now to be part of the process, to ensure that this operation is a success. Our members will be the ones who embody what the minister and the provincial director of youth protection want to achieve. We all have the same objective: to make sure that our most vulnerable children are protected. A change in mindset and culture on the ground is imperative. A similar culture change is needed in the government. We have to work together," declared APTS president Robert Comeau.
The APTS, which represents the vast majority of employees in youth protection, youth centres and frontline services, notes that no provision has been made for the provincial director of youth protection or the forum of youth protection directors to take into account solutions offered by those working hands-on in the field.
"Once again, youth protection workers seem to be excluded from decisions that will directly affect their conditions of practice and working conditions. This management approach was decried by the Special Commission. It makes it harder for our members to obtain due recognition of their work, and will only aggravate how alienated they've been feeling for far too many years now. It is essential that representatives of youth protection workers have their place in the policy-making bodies that concern them," concluded Robert Comeau.
In the coming weeks, the APTS will complete its analysis of the draft bill and the implementation plan for the Commission's "recommendactions." It will present its proposed amendments before the parliamentary committee.
The APTS
The APTS (Alliance du personnel professionnel et technique de la santé et des services sociaux) represents a total of 60,000 members who play a key role in ensuring that health and social services institutions run smoothly. Our members provide a wide range of services for the population as a whole, including diagnostic, rehabilitation, nutrition, psychosocial intervention, clinical support, and prevention services.