The APTS offers its cooperation to Québec's new provincial youth protection director
March 17, 2021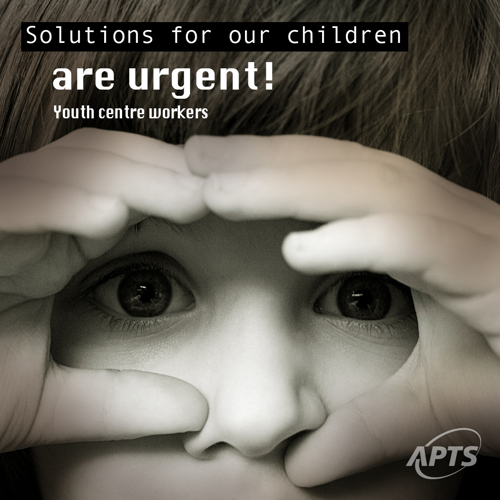 The APTS (Alliance du personnel professionnel et technique de la santé et des services sociaux) welcomes Minister Lionel Carmant's decision to appoint a provincial director of youth protection, and looks forward to cooperating with Ms. Catherine Lemay in order to rapidly implement the "recommendactions" expected from the special commission on the rights of children and youth protection (CSDEPJ) chaired by Régine Laurent.
"The minister's decision is good news. It's close to one of our recommendations to the commission, which was to create an ombudsperson for children and young people," says Benoit Audet, 3rd APTS vice-president. "The minister should give the youth protection director the independence she needs to set up solutions that will improve the way youth services are organized and funded. The situation in youth centres is still critical, and problems in attracting and retaining employees are still very present."
The commission's final report is due two years after the tragic death of a seven-year-old girl, Tililly (the name was given to her by Ms. Laurent), in Granby. Minister Carmant announced investments in 2020, but solutions are needed to improve working conditions, make it easier to attract and retain youth workers, and ensure children receive the services to which they have a right – and these solutions are long in coming. The Legault government is causing contract talks to drag on, making the process of implementing solutions even slower. Yet action is urgently required.
"As a society, we have an absolute obligation to achieve results. We owe this to vulnerable children who need our help," says Benoit Audet. "To reach this goal, we need immediate concerted action. We hope to meet Ms. Lemay as soon as possible so that we can start cooperating in a way that will benefit these children who are counting on us."
The APTS
The APTS (Alliance du personnel professionnel et technique de la santé et des services sociaux) represents a total of 60,000 members who play a key role in ensuring that health and social services institutions run smoothly. Our members provide a wide range of services for the population as a whole, including diagnostic, rehabilitation, nutrition, psychosocial intervention, clinical support, and prevention services.