Health care reform: cooperation required to rebuild the system
March 29, 2022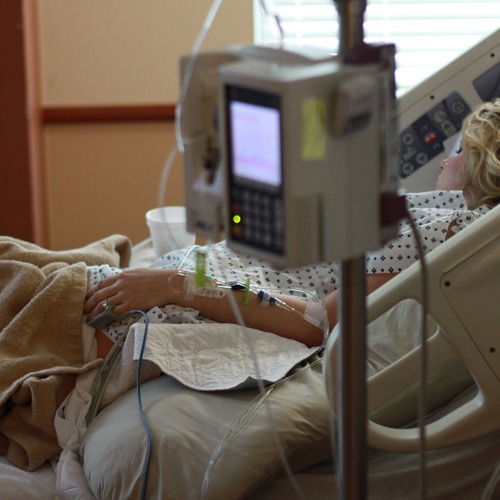 Montréal  – Unions representing employees in the health and social services system are responding with both apprehension and a sense of urgency to Minister Christian Dubé's new plan to reform the system. Unveiled today, the "Plan to implement the changes needed in health care" is directed towards praiseworthy goals and reflects an open-minded attitude on Dubé's part. However, the APTS, the FIQ and the FIQP, the FP-CSN, the FSQ-CSQ, CUPE-Quebec, the SPGQ and the SQEES-FTQ are worried that this plan to reform health care – which also covers social services – will turn out to be no more than a giant public relations exercise intended to prepare for the next election.
The minister's plan is extremely ambitious, and the unions are well aware that it will not be possible to implement all of its elements in the near future. The government has already announced or committed to a number of these measures. At this point, the unions are therefore asking Minister Dubé to give priority to measures that will improve the organization of work in order to offer better conditions of practice.
To this end, the unions are suggesting that the minister take a first concrete step by immediately setting up solutions to attract and retain personnel. Action must not be delayed for five years. The unions also hope that exchanges can begin right away to reach agreement on solutions to be implemented. There is an urgent need to act now.
The labour organizations assert that the minister will have to give them a significant role in developing measures and putting them into effect. If Dubé really wants to rebuild the public system and make it into something that Quebecers will be proud of, solutions put forward by health and social services workers will have to be considered. This is also the case if he wants to make the public system an employer of choice and help it attract and retain employees.
The role assigned to the private sector is a matter of specific concern to the unions, who fear a zero-sum game that will harm the public sector. This sector is already experiencing a labour shortage, which will be aggravated by any increase in private sector hiring. The two-tier system that is already emerging and threatening access to care and services throughout Québec will be strengthened. The unions are demanding a moratorium on any new privatization project, and urging the government to hold an in-depth discussion with all of the partners in the system in order to initiate a genuine overhaul.
"Since the beginning of the pandemic, the Legault government has been blowing hot and cold on the issue of getting unions to be part of decisions and help set up measures to ensure delivery of care and services," say representatives of the APTS, the FIQ and the FIQP, the FP-CSN, the FSQ-CSQ, the FSSS-CSN, CUPE-Quebec, the SPGQ and the SQEES-FTQ. "They've chosen to rely on ministerial orders instead of cooperation. Premier Legault's declarations on his Facebook page seem to be going in the same direction. The government can't rebuild the system through a series of decrees – it has to establish a relationship based on listening and trust. We need the parties to combine their strengths. If Minister Dubé decides to take this path, he can count on our participation."