Coroner's inquiry into CHSLD deaths | The APTS presents its final recommendations
January 18, 2022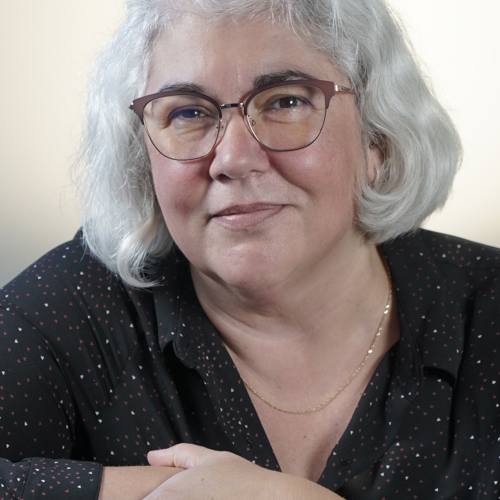 Trois-Rivières – The APTS (Alliance du personnel professionnel et technique de la santé et des services sociaux) today concluded its representations to coroner Géhane Kamel on deaths in CHSLDs during the first wave of the COVID-19 pandemic. The APTS began by reiterating its condolences to the bereaved families and its sympathy to workers who experienced traumatic shock.
The focus of the APTS presentation was on people employed in the health and social services system. "These workers – there are thousands of them – were carrying the full weight of the system on their shoulders, and that's what they're still doing today," explained APTS first vice-president Josée Fréchette. "Their resilience is extraordinary. But if we want to avert another crisis, we can't keep on asking them to do more with less."
The APTS also stressed the basic principles we need to follow to make sure we don't experience a new crisis like the one in the spring of 2020. "There was a systemic problem," declared Josée Fréchette. "To reform the system and make sure it doesn't crash again, we need to find a way out of the crisis that is based on solidarity, prevention, accountability, and full acknowledgement of the mistakes that were made during the first wave."
Solidarity
Health and social services workers – including APTS members – came forward as volunteers under difficult circumstances. They did everything they could to maintain the quality of services in residential facilities for seniors, including CHSLDs, private residences and intermediate resources, and to limit the number of deaths.
"Our members showed incredible solidarity," affirmed Fréchette. "If we want to encourage people to step up like that, there has to be a real effort to provide volunteers with appropriate equipment, training and information, right from the start. And psychological support also has to be available for those who need it."
Prevention and accountability
The APTS also highlights the need for proximity management. A manager with detailed knowledge of the setting and its issues should be appointed at each location to make decisions that could be immediately implemented, in compliance with province-wide directives. Each institution would then be in a position to develop its own contingency plan to cut regular services and reassign employees, should a public health crisis arise.
Full acknowledgement of mistakes
"Decision-makers just keep passing the buck. Enough already!" concluded Josée Fréchette. "Back and forth – it's been like watching people do pirouettes at the hearings. It's as if most of these high-level people only care about avoiding blame, instead of understanding the mistakes that were made in planning how to fight the pandemic."
No one person can be singled out as responsible for these tragic deaths. In any case, the purpose of the inquiry is not to name a guilty party but to make recommendations that will help us avoid a repeat of the tragedy. For this reason, the APTS is urging political parties to pledge to follow all the recommendations in coroner Kamel's report, without waiting for the report to be tabled.
The APTS
The APTS (Alliance du personnel professionnel et technique de la santé et des services sociaux) represents a total of 60,000 members who play a key role in ensuring that health and social services institutions run smoothly. Our members provide a wide range of services for the population as a whole, including diagnostic, rehabilitation, nutrition, psychosocial intervention, clinical support, and prevention services.