2023-2024 budget | APTS condemns vote-seeking tax cuts carried out at the expense of public services
March 22, 2023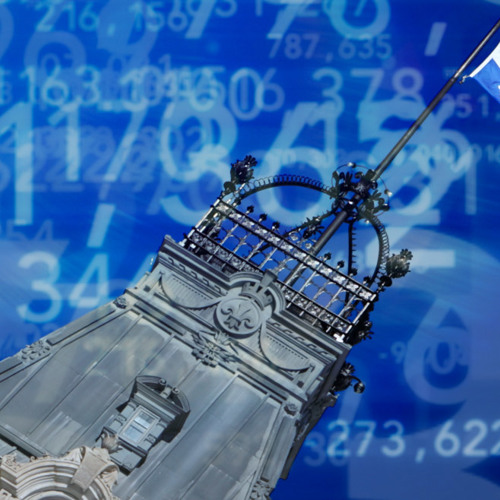 Québec City – The APTS (Alliance du personnel professionnel et technique de la santé et des services sociaux) has sharply criticized measures presented by finance minister Éric Girard in his budget speech, starting with tax cuts totalling $9.2 billion over five years that will benefit the most affluent Quebecers more than anyone else instead of being invested in services for all.
"At a time when public services are threatened in every region across Québec, the government is announcing nearly ten billion dollars in tax cuts, to be paid for by suspending payments to the Generations Fund," said APTS president Robert Comeau. "That makes absolutely no sense – and it's also a new insult to government employees. The government is still asking them to tighten their belts, offering pay increases that are less than the inflation rate it's expecting over the next years."
The APTS believes that payments to the Generations Fund should be suspended not to try and win votes through tax cuts, but to fund collective services and assets. The Legault government's tax cuts demonstrate its short-term vision at a time when massive reinvestment is needed in public services. To preserve services for Quebecers and ensure their stability over time, the APTS urges the government to set up a budgetary shield, putting an end to cycles of budget cuts that inflict severe damage on the health and social service system in response to the slightest economic downturn.
"The pandemic demonstrated the fragility of our public services," said Robert Comeau. "At a time when we're struggling to attract and retain people to provide Quebecers with care and services, the government can't reduce the resources available to it without launching a new austerity cycle. We've already played in that movie. It's time they gave us a tool to guarantee the funding of our public system."
Mental health and youth protection
The announcement of $27 million a year to provide better access to care and services in mental health – as well as $22 million a year to support young people in dfficulty and to implement the Laurent Commission recommendations – is worth acknowledging. However, the APTS emphasized that we need to know how these new measures will be deployed. So far, any plans remain undefined.
"Youth protection workers and mental health workers desperately need new resources," said the APTS president. "These investments are a step in the right direction, but the budget is short on details. We're asking the government to be upfront on how these commitments will be given concrete form in order to truly make services more accessible. Given the labour shortage we're dealing with today, announcing these amounts could be a completely ineffective gesture unless they're accompanied by improvements to working conditions and work organization."
The APTS
The APTS (Alliance du personnel professionnel et technique de la santé et des services sociaux) represents more than 65,000 members who play a key role in ensuring that health and social services institutions run smoothly. Our members provide a wide range of services for all Quebecers, including diagnostic, rehabilitation, nutrition, psychosocial intervention, clinical support, and prevention services.