Crisis in radiation oncology | CISSS de l'Outaouais called to order by APTS
August 25, 2022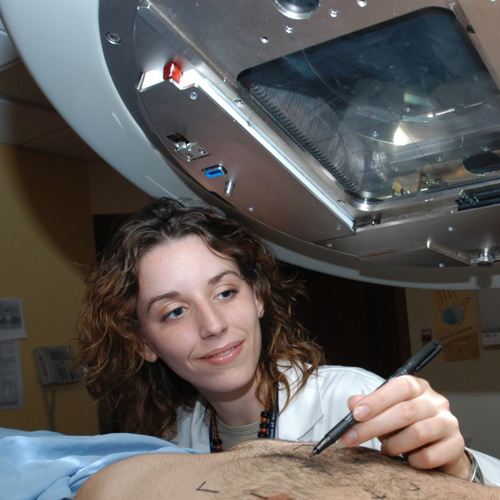 Gatineau – A break in radiation oncology services, announced by the CISSSO (Centre intégré de santé et de services sociaux de l'Outaouais) on Tuesday in a press release that was widely taken up by the media, has been greeted with dismay.
The break in services means that cancer patients will face the additional stress of being sent to Montréal – a fact strongly denounced by the APTS (Alliance du personnel professionnel et technique de la santé et des services sociaux) in its response. "Patients from Abitibi-Témiscamingue are supposed to receive care in Gatineau under temporary arrangements," says the vice-president of the APTS local executive in the Outaouais, Catherine Lavigne-Charette. "Now we're telling them they have to go to Montréal. This is just crazy. What a lack of humanity and compassion! The increase in mental strain is enormous. Imagine having to drive eight hours to get care that should be available where you live. It's unacceptable."
Quebecers' health is the top priority for the APTS, and the union notes that while labour shortages are having an impact on the health and social services system as a whole, there are specific issues that make them especially damaging in the Outaouais region.
"We're very close to Ontario, and many specialized employees are tempted to go work there," says Lavigne-Charette. "They can increase their pay by 25% just by adding a few minutes to their daily commute. Why is the CISSSO unfairly forcing people to choose between getting decent working conditions and providing Quebecers with vital services? We need to improve measures to attract and retain employees. That's the obvious solution, as the APTS has been saying for a long time. Hopefully, the CISSSO will take immediate action to provide better working conditions for employees who've stayed on the job."
The APTS
The APTS (Alliance du personnel professionnel et technique de la santé et des services sociaux) represents more than 65,000 members who play a key role in ensuring that health and social services institutions run smoothly. Our members provide a wide range of services for the population as a whole, including diagnostic, rehabilitation, nutrition, psychosocial intervention, clinical support, and prevention services.